Balloons aren't just for parties – they're actually incredibly useful tools in a hell of a lot of craft and DIY projects. We got all nostalgic with this balloon technique and simply loved the wonderful memories it brought back from being so little and carefree back in school.
What You'll Need:
• PVA glue (e.g. Elmer's white glue)
• White cotton thread
• A needle
• Five balloons
• Snowman decorations
Step By Step Instructions:
Blow up three balloons in increasing sizes for the head, torso, and... legs (?). The other two balloons should be the smallest of all, and the same size.
Now, instead of covering the whole balloon in glue, we have a cool little time-saving trick: thread the needle and pierce through the glue bottle so that the thread comes out the other side covered in glue.
From there you can toss the needle (maybe not so much toss as put away safely) and wrap all your balloons with the glue-ified thread.
Leave to dry for a day.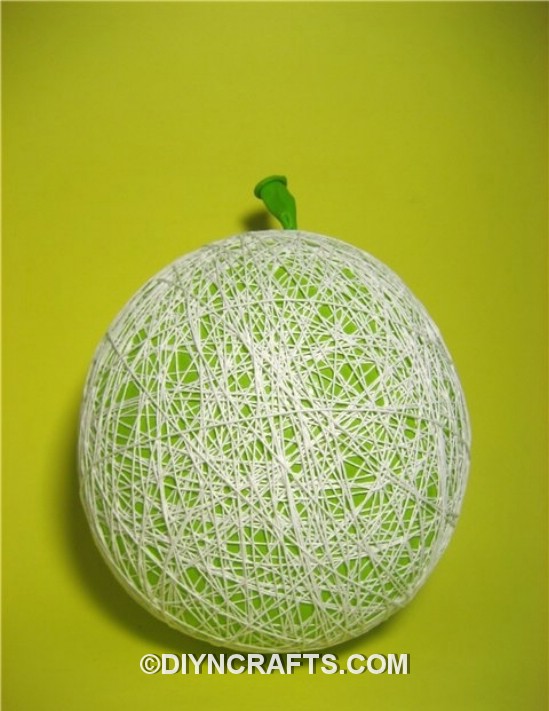 Pop the balloons with the needle to reveal your five perfect thread balls! Assemble them correctly and simply glue the parts together – you may need to make a gentle dent to make the balls so that they fit into each other as opposed to simply sitting right on top of each other. Be gentle! And there you have your snowman template – a blank canvas.
Give him a smiling face and decorate him as you want: modern minimalism, or traditional with buttons and a scarf. You could even skip out the hand balls and use two little twigs for the arms if you really want to take the conventional route.
And Voila:)
When the Christmas craze is over you can dismantle the happy guy and turn him into a series of stylish lamps, or spray paint the largest ball and make it an elegant pendant light. How's that for versatility?
Ready for more? Check out our other Christmassy collections and tutorials.
20 Hopelessly Adorable DIY Christmas Ornaments Made from Paper
Cute and Easy Christmas Craft: DIY Plastic Spoon Snowmen
60 Beautifully Festive Ways to Decorate Your Porch for Christmas
50+ Creative Christmas Printables Collection
15 Easy And Festive DIY Christmas Ornaments
40 Amazing Christmas Gift Wrapping Ideas You can Make Yourself
100 Mind-Blowing DIY Christmas Gifts People Actually Want
10 Insanely Easy Christmas Light Bulb Decorations and Ornaments
33 Festive Christmas Wreaths You Can Easily DIY
10 Fun and Easy Way to Dress Up Christmas Ornaments
12 Super Cute DIY Christmas Hairstyles for All Lengths
25 Yummy Homemade Christmas Candy Recipes
10 Genius DIY Ways to Transform Pinecones into Holiday Decorations