One of my absolute favorite things about summer is grilling out.
In fact, I often have my first "summer" cookout before summer officially begins! I just want to get out there and make use of that beautiful weather.
There is just something about spending time with family and friends out in the yard while the flowers are in bloom and the hummingbirds are buzzing back and forth.
You smell the steak sizzling on the grill, take a gulp of cold lemonade, and everything just feels perfect.
Jump to:
---
But that doesn't mean that some aspects of hosting a cookout aren't a pain.
I often find that I'm cutting it close with time or rushing to get everyone's food done in a timely fashion. I'm not all that great at grilling out either; it's not like it's something I get to practice everyday.
So this year I looked up some smart grilling hacks to help me do a better job!
Here are the best ones I discovered.
1. Easy campfire starter
If you want an easy way to start a campfire, grab an empty egg carton and fill it with charcoal bricks. It saves you a mess and it's really easy to light the carton. Once you do that, the charcoal starts. This is especially great for hiking and camping!
Source: sewmanyways
2. Spiral-cut your hotdogs
If you use a spiral cut on your hotdogs, they will cook through better and taste amazing. The grooves are perfect for holding condiments. They also are really cool to look at, and will be sure to generate a topic of conversation among your party guests.
Source: diyncrafts
3. Enhance your food's flavor with herbs
If you want your grilled food to taste even better, then try cooking with herbs. While this is perhaps a given, the source link has an excellent guide which will teach you exactly how to flavor your food.
Click through and you'll find a list of common herbs (like basil, sage, and rosemary) as well as far less common choices (like oak, lavender, peach prunings, and hickory). Vern Nelson will tell you how each of these herbs will impact the flavor of your food and which types of meats and veggies each pairs best with.
Source: oregonlive
4. Serve condiments in a muffin tin.
This isn't exactly a tip for grilling, but it is a tip for serving the food you grill. With hamburgers and hotdogs, you've not only got condiments like mustard, ketchup, and relish to deal with, you've also got onions and cheese and extra toppings.
Passing all of that around the table is a pain, so just use a muffin tin for everything!
Source: instructables
5. Clean your grill with a ball of aluminum.
Struggling to scrub your grill rack? Scrunch up a ball of aluminum foil and put it between your tongs.
Then use it to scrub the grill rack before it cools down. All the sticky stuff should come off.
Source: food52
6. … Or try using an onion.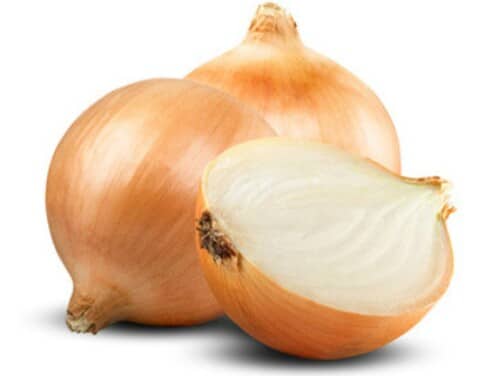 If you don't want to use a ball of aluminum, you can also try using an onion.
The onion contains moisture and acidity which helps to break down residue on your grill and remove it.
While you're at it, you can also try rubbing your grill grate with an onion before you cook; this can prevent food from sticking in the first place.
7. Poach your sausages before you grill them.
Poaching your sausages is a great first step to take before grilling out. This will help to keep them moist and will also get rid of unwanted fat. It ensures they cook evenly as well.
Source: beefandlamb
8. Label buns with ketchup.
Were you supposed to cook two burgers medium-well, or just one? Which one was supposed to be medium? Which was supposed to be well-done? Instead of trying to force yourself to remember, consider using this simple trick!
Just label your buns with ketchup before you make your burgers. That way you will know exactly how many you need at each level of doneness.
Source: temeculablogs
9. Make Banana S'mores
Looking for a creative dessert which is easy to make on the grill and perfect for summertime? Try banana s'mores. The skins serve as the containers. They're a breeze to make and they won't make a mess.
Source: temeculablogs
10. Check the propane level in your grill tank.
Not sure if you have enough propane to grill out? Pour a bucket of hot water over your propane tank. The tank will feel cold to the touch where there is propane and warm where there is nothing but air. This allows you to check the level with your hand. This time-saving hack is totally genius!
11. Keep your burger from drying out when you cook it.
If you are looking for a way to maintain moisture in your burgers as you grill them, you can consider adding either a little butter to the patty or some ice chips. Ice chips are a great option if you are watching out for your cholesterol; as the burgers cook, the ice melts, keeping the interior moist.
12. Turn your backyard grill into a smoker.
Smoked food has a delicious flavor. You may think that it's out of your reach, but it actually isn't all that difficult to convert your basic backyard grill into a smoker. Check the source link to find out the instructions.
Source: hobbyfarms
13. Check how done your meat is using your fingers.
If you have a meat thermometer, you have probably noticed there is a problem with using it. If you poke a hole in your meat to check the temperature, you end up letting the juices out, which means you lose flavor and moisture.
An alternate method is to check using your fingers. There is an elaborate guide for how to do this—check the source link to find it.
Source: simplyrecipes
14. Try Making Hobo Dinners
While hotdogs and hamburgers and steaks are the mainstays of summer cookouts, they are hardly your only option. If you want to try making something a little different, consider making a hobo dinner!
The sky is the limit with recipes; once you learn how to do this, you can come up with all kinds of amazing ideas. Check the source link for an awesome starter recipe for hobo burgers and taters!
Source: poofycheeks
15. Add a warming rack
If you own a gas grill, you probably have a warming rack. But if you have a charcoal grill, odds are you don't. Thankfully, creating a warming rack is quite easy. Just purchase a smaller rack and set it on top of a couple of tin cans as shown in the picture.
The elevated rack will keep your food warm, and is also good for toasting without burning. Check out seriouseats for the diy extender or browse Amazon.com for a brand new one here.
Source: seriouseats
16. Cook your fish on top of citrus slices.
If you are tired of your fish sticking to your grill rack, then place some citrus slices directly on top of your grill and place the fish on top of the slices. This will prevent sticking and infuse your fish with extra flavor.
Source: marthastewart
17. Boil your meat before you grill it.
Some days are just too hot to stand over a grill. If you want to cut down on your grilling time, you can brine and boil your meats first.
Source: marthastewart
18. Put a skillet on the grill.
If you happen to own a cast-iron skillet, you shouldn't leave it inside when you grill! It is perfect for distributing heat, and is great for foods that tend to fall apart like fish.
Source: marthastewart
19. Another way to make a smoker.
Earlier I talked about how you can turn your grill into a smoker.
Now I want to share another quick and easy tutorial for making a smoker out of cheap materials. This one has a lot of pictures and does a great job walking you through the steps. Check the source link to follow along!
Source: happymoneysaver
20. Grill lemons.
If you don't want to cook fish on lemons, but you do want to squeeze lemon juice over your fish when they're finished cooking, try grilling them first. This imparts some extra flavor to the lemons. While you are at it, you can use the extra grilled lemons to make lemonade or margaritas—they taste unbelievable!
Source: barbecuebible
21. Use two skewers to keep food from slipping.
While kebabs are delicious, it is really difficult to cook them right when your food is constantly turning on the skewer. Here's the trick: just use two skewers! Your food will no longer be able to rotate, so you can flip it easily and cook it evenly.
Source: thechefwithredshoes
Now you know some awesome grilling hacks! You'll also be able to grill burgers, hotdogs, kebabs, fish, and vegetables which are moist, evenly cooked, and flavorful!
As one last tip, I recommend that you actually cook your food before your guests arrive at a temperature setting just a notch lower than what you usually use.
You can leave the food sit for up to four hours at room temperature. Then when your guests arrive, you can just throw it on the top rack and finish it off. That way you can spend less time slaving over your grill and more time chatting with your family, friends, or neighbors.
Other Summer worthy projects:
70 Summery Backyard DIY Projects That Are Borderline Genius
55+ Essential Camping Hacks and Tricks That Will Make you a Camping Pro