Everyone is scrambling to find the supplies needed to feed their families right now. One of the biggest issues in my local store has been the lack of bread on the shelves. Whether it's a lack of supply or individuals wiping it out as soon as it hits the shelf, I have decided it was time for me to learn how to whip up homemade bread for my family. The problem was, while I could find flour, I couldn't find yeast at my local grocery store. These recipes were my solution!
Yeast Free Bread Recipes
While yeast in a bread recipe will give you the softer and often fluffier bread you are used to having for a sandwich, it isn't necessary to have a tasty bread. Many bread options that I love don't need any yeast at all! Most of these recipes will be denser than your normal bread, but they are a great substitute when you are in a pinch and need something easy and fast at home.
Crock Pot Irish Soda Bread
Did you know you can make bread in your slow cooker? I sure didn't! This recipe is a classic Irish bread I see around St. Patrick's Day, but it's a perfect option for use at any time. Some will add fruit or spices to the bread, but as it is listed, it turns out as a beautiful bread to serve with some butter or for use with meats as a sandwich.
Recipe: Crock-Pot Ladies
Low Carb Keto Bread Recipe
While this isn't probably what most think of when they look for a bread recipe that doesn't have yeast, it definitely hits the mark. Rather than yeast and all-purpose flour, this recipe uses almond flour and baking powder. It is definitely a dense bread, but it works beautifully for sandwiches, toast, and even French toast.
Recipe: Craft Create Cook
Best Sourdough Sandwich Bread
If you love sourdough, then you are in luck. This recipe is super easy to follow and even includes a link for how to make your own sourdough starter. Yes, this may take about 5 days to mature, but the result is delicious.
Recipe: Holy Cow Vegan
Brown Sugar No Yeast Bread
While this is a bit sweeter than most bread recipes, it is a perfect option if you have no yeast on hand. I love the simple ingredients and easy to follow tutorial. Plus, my kids adore this one when I make for our dinner.
Recipe: Julie Blanner
Honey Oat Quick Bread
I love good quick bread, and this one has just enough sweetness to appeal to everyone in our house. The additions of oats make it feel healthier, and it slices beautifully for sandwiches or just as a side to any meal.
Recipe: Celebrating Sweets
Emergency No Yeast Bread
This one is fast and easy, and in my experience, it feels a bit more like a biscuit than bread. It is easy to form into a loaf and works well with any need you would use regular bread for, but I love it especially with fresh butter and jam.
Recipe: Fuss Free Flavours
Honey Beer Bread
Beer bread has long been a favorite for many, but it can have a bit too "tangy" flavor. This recipe is excellent with the addition of honey. If you have beer in the refrigerator right now, use it for a fresh-baked loaf of bread everyone enjoys!
Recipe: Gimme Some Oven
Easy Homemade Bread No Yeast Recipe
Another version of classic soda bread, I love that this one has several variations listed to give you more variety. Whether you make it a sweet or savory bread, this is a perfect base for an oven-baked bread ready in a hurry.
Recipe: Just a Taste
No Yeast Quick Dinner Rolls
Many don't think about dinner rolls being another option for bread. This recipe is fast, easy, and perfect when whipped up alongside your favorite meal. I love that I can make these in portion sizes so no worry about slicing it to serve!
Recipe: Give Recipe
Basic Quick Bread Recipe
If I am in a hurry and have limited supplies on hand, this quick bread recipe is my go-to choice. With only 6 core ingredients, I keep these items on hand at all times so I am never without a bread option. I love that she includes some good variations to make it a bit different each time.
Recipe: Baker Bettie
Native American Fry Bread
Frybread is a great way to add bread to your menu without needing yeast. While this isn't a sliced bread you may be looking for, it's a delicious choice that has been popular for centuries for the easy method of cooking.
Recipe: Lil Luna
Lavash Armenian Flatbread
Flatbreads of all kinds are popular right now as they usually only require a bit of flour, water, and salt with a baking soda or baking powder addition. This simple but traditional lavash is a thin bread that cooks quickly and is ideal for wraps, pizzas, and more!
Recipe: Tara's Multicultural Table
Easy Homemade Flour Tortillas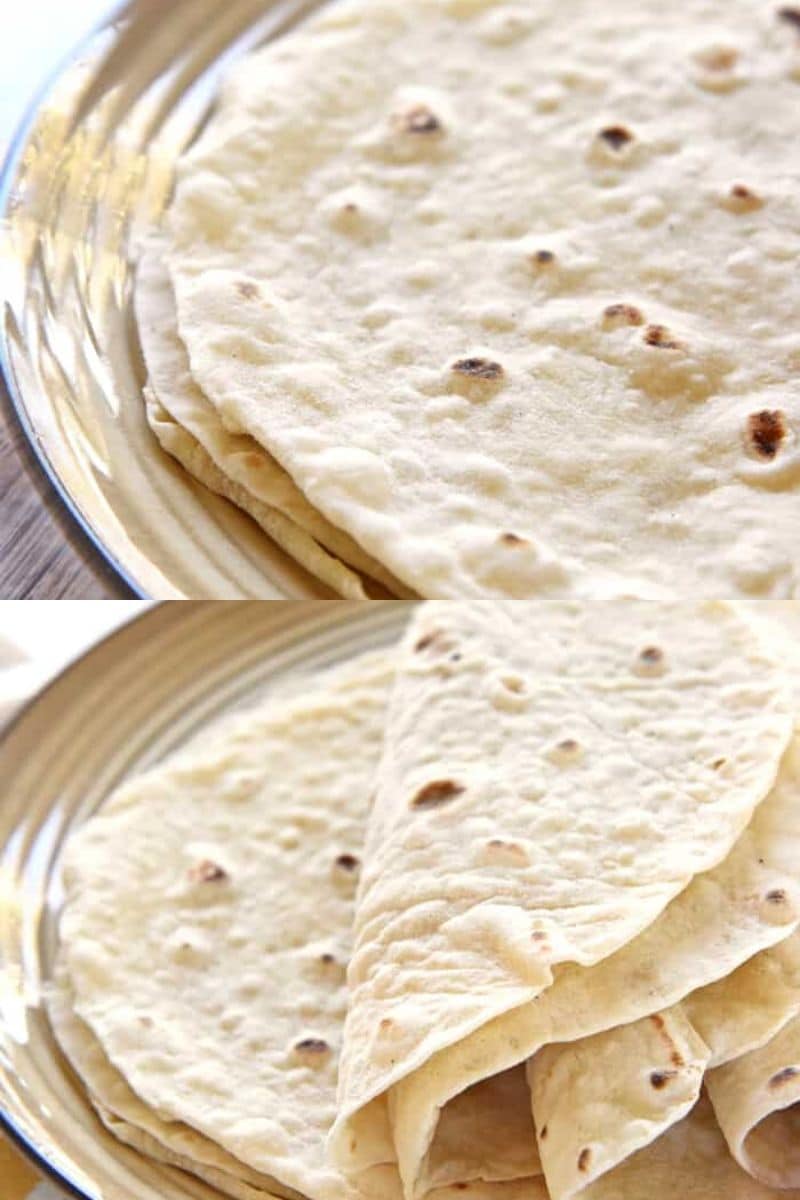 Another classic bread option that is much easier to make than you may realize, is a good old fashioned flour tortilla. All you need is flour, shortening, a bit of water, and salt. If you already have a tortilla press, it's even easier, but without, just a bit of rolling is all you need!
Recipe: Five Heart Home
Homemade Arepa Recipe
While not a traditional bread, this corn-based bread option is a perfect addition to many meals. I love that it is a traditional recipe, and it's fun to make! Only a few ingredients are needed, and you'll have a tasty brad option for your next meal.
Recipe: Minimalist Baker
Homemade Corn Tortillas
As long as we are including tortillas and alternate bread options, then this is a must. While I love making homemade flour tortillas, my husband loves his homemade corn tortillas. They are great with many meals, but I love them freshly cooked with a bit of butter. So yummy!
Recipe: Kaylee Cooks
Some of the best video recipes:
Steve's Unleavened Flat Bread
Crysta's Irish Bread
No Yeast Buns Recipe
If and when you get yeast, make sure to check out our easiest French bread recipe ever, my favorite traditional Hungarian langos, and of course, these fun little homemade soft pretzel bites.