Are you a scrapbook owner who loves to collect unique scrapbook paper and store your finished books? Unfortunately, your paper-collecting hobby may turn into more of a paper-hoarding habit at one point, and when this happens, you may feel like your paper collection has gone out of control.
You don't want piles of scrapbook paper to fill every vacant corner in your bedroom, do you? This is one of the main reasons you need a proper paper organizing habit, and to do that, you'll need the right scrapbook storage tool and technique.
After hours of scouring the internet and researching craft websites, we found several great and practical scrapbook storage methods. Lucky for you, most of these scrapbook storage ideas and products are as affordable as can be. And perhaps more importantly, they are also very easy to copy, even for beginners!
Jump to:
1. Paper Storage Rack
Using simple wire storage grids, you can make a proper storage solution for your scrapbook papers. Just make sure you use heavy-duty scissors for this project.
2. DIY Scrapbook Paper Organizer
This DIY paper storage idea was created specifically to make finding the scrapbook paper you need easy. Categorizing your paper collection will also be a breeze with it!
3. Wooden Stash Shelf
This works great not only for scrapbook enthusiasts but also for fans of pretty papers! While it requires the use of power tools, the end result will be worth it!
4. Vertical Paper Storage
For a small house or apartment, space-saving is the key to efficient room organization. With this technique, you can keep your scrapbook paper safe without taking up space.
5. Hanging File Container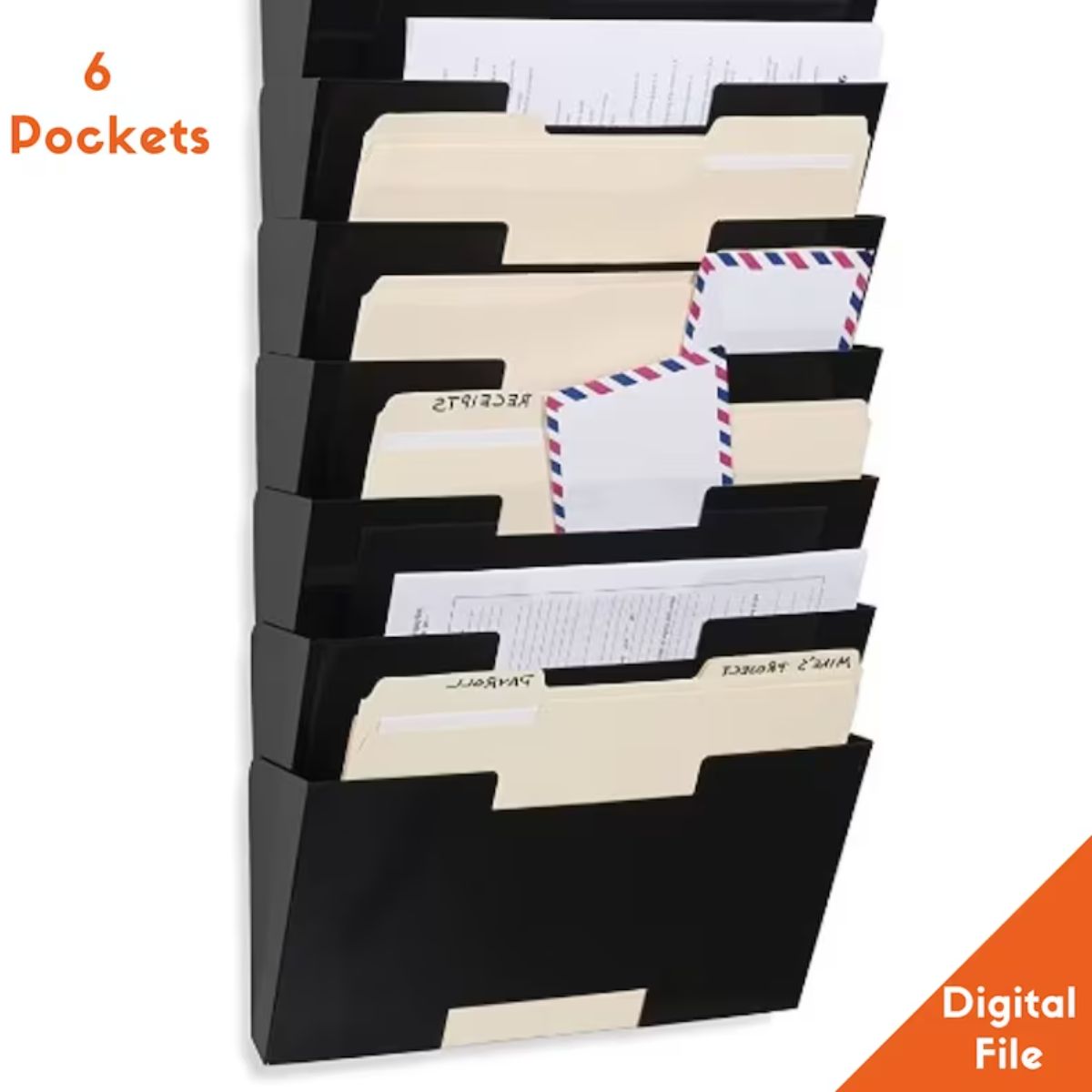 This hanging file container saves a lot of space and is very adaptable. If you love to change the layout of your craft room, this is a great choice.
6. Window Shelf
When you think your scrapbook and photo album collection have become too big for your bedroom, call your local craftsman to make you a custom shelf around your window.
7. Hanging Shoe Organizer
Okay - we know that none of your scrapbooks will fit into the pockets of this hanging shoe organizer. But it's still a great storage idea for people who scrapbook because they easily provide storage room for your scissors, glues, and other scrapbook supplies.
8. Floating Wall Shelf
This floating, simple decoration hack will instantly breathe life into any empty and boring wall in your house. Along with your scrapbooks, you can display magazines and family photos.
9. Rainbow Bookshelves
If you have a little bit of OCD inside you, then this shelving method will make you satisfied! You can also choose how large the area you want to use.
10. Ottomans
Ottomans often come with a built-in storage area, which makes it a great addition to any living room. When the top is attached, you can use it as a coffee table.
11. Book Shelf with Hangers
When you only have two or three scrapbooks to keep, this is the perfect product to buy. You can also modify any existing bookshelf you have and add hangers underneath.
12. Labeled Plastic Containers
We should be thankful for plastic containers! They are sturdy and affordable and will keep everything you put inside of them from a lot of risks.
13. Zig-Zag Shelf
A zig-zag shelf is not complicated to make, and it does not need advanced tools at all. Even so, it can be a great conversation starter in a room.
14. Wooden Chest
A wooden chest is not only a functional but also a stylish addition to a room. You can toss many things in there, from your scrapbooks to pillows.
15. Wicker Baskets
The baskets are practical, and they are also an easy way to keep a ton of your possessions safe. It's better to choose one with a cover so that the dust won't accumulate.
16. Under Bed Drawer
You might be surprised by how many things you can keep inside your under-bed drawer. These drawers will certainly keep your bedroom looking clean and neat.
17. Utility Cart
A utility cart is an economical way to store things. And, because it has wheels, you can move it to any corner of your room.
18. Keepsake Box
Often called a memory box, a keepsake box is a wonderful way to store records of your precious moments. Having one for each family member is a great idea. It's even more awesome to choose a personalized box with your name engraved.
19. Coffee Table
A coffee table often comes with a storage area on its bottom section. It is a great way to keep your scrapbook easy to reach.
20. Storage Bench
A storage bench is one of the most versatile pieces of furniture in your home, and it will suit plenty of room decoration styles easily.
21. Book Bin
Many parents have been putting book bins in their children's rooms so that their youngsters can have an easy way to find new books to read.
22. Book/Display Ladder
Do you need a stylish yet budget-friendly solution to keep all of your books and photos? This rustic shelving solution will look wonderful in various decor styles.
Just by attaching unused photo frames to your existing bookshelves, you can make this unique storage solution. You can position the shelves the way you like them to be.
24. Animal Bookend
Do you want to liven up your hall or living area? An animal bookend like this one can be a surefire way to add personality to a space while storing your precious scrapbooks.
25. Bar Cart
Similar to a utility cart, a bar cart can also be used to store (and transport) many things. You can put your scrapbooks, albums, and utilities on it.